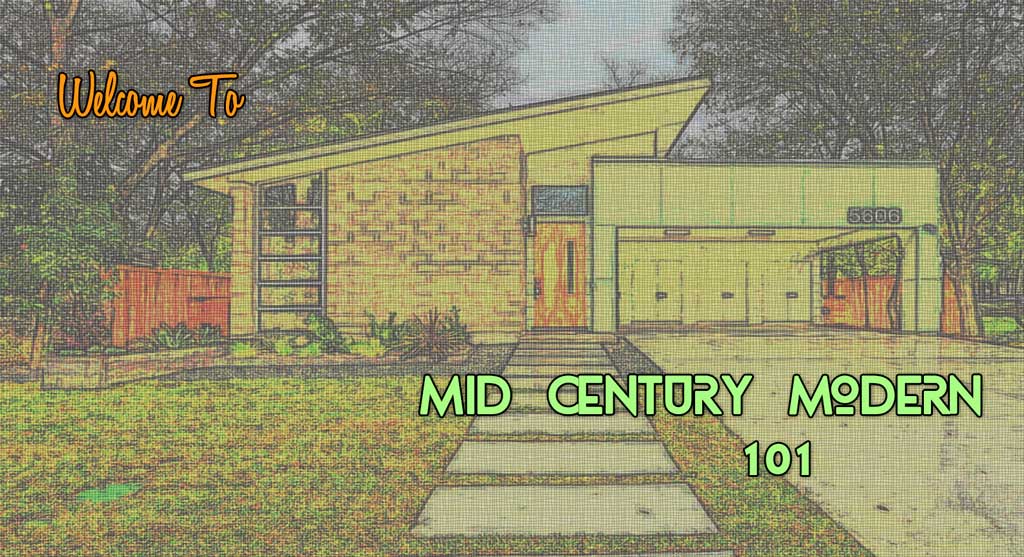 Mid Century Modern Questions
Thanks for joining us here at Mid Mod Scout. Our goal with this Mid Century Modern 101 (frequently asked questions) page is to help you make sense of all the different information out there about this wonderful design movement.
We want to help you clear out the clutter – all the misleading advertising, confusing jargon and simply bad information; so that you can make the best decision possible before you start buying any furniture or home decor items – from us or anyone else.
We try our best to give you honest and insightful answers to questions like:
What is Mid Century Modern?
Who were the designers Ray and Charles Eames?
Why do artifacts from this era have a futuristic or space-aged look?
Why is the design movement so wildly popular again and where do I get it?
Why did it have such an effect on American society during the middle of the 20th Century?
All of these questions (and many more) are answered below. This is a mini crash course to get started and familiarize yourself with this style and how to recognize it.
Even if you're familiar with Mid Century Modern design, you shouldn't skip this section… You might discover the answer to a nagging problem, you didn't even know you had!
Most people need answers to a just a few questions before feeling comfortable making an online purchase from us.
Mid Century Modern 101 is a Q & A roadmap designed to make it easy to find the answers you need. Each blog article includes advice, insights, and links to other resources, all of which are dedicated to teaching you more about the topic at hand.
….
"Mid-Century Modern" may be referred to as "MCM" throughout the FAQs section