Curb Appeal Ideas
Think hard about framing your home and curb appeal with a Mid Century Modern look.  People want this style and these curb appeal ideas could attract buyers.  Try exterior paint ideas, timber edging, wood tiles.
Many Mid Century properties are built with Asymmetrical rooflines with V-shaped & low pitch architectural elements. ROOFLINES   If you're looking for a house to gut and rebuild – try to find one with a low slung, flat, A-frame or Butterfly "roof pitch".
This will guarantee a healthy start for your Mid Century Modern remodel.   Other noteworthy touches:  Entryways enhanced with bright colored doors and/or breeze blocks.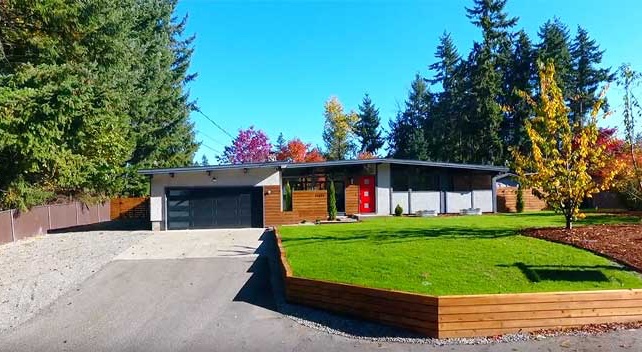 More Creative Ideas:
Cool Links:
Curb Appeal Painting Ideas ◆  Mad for Mid Century Modern Remodel Paints
◆  Asymmetrical Rooflines & Mid Century Home Styles  ◆  Breeze Blocks 
Bring The Outdoors Inside
"Study nature, love nature, stay close to nature. It will never fail you" said Frank Lloyd Wright – American architect, interior designer, writer, and educator.
Try using extensive walls of glass, that coordinate within living spaces with the outside and nature. Use loads of organic materials and unique entryways from outside. Bi-level open living spaces let your rooms breathe. Bring nature and the outdoors inside for a fresh style from one of the masters.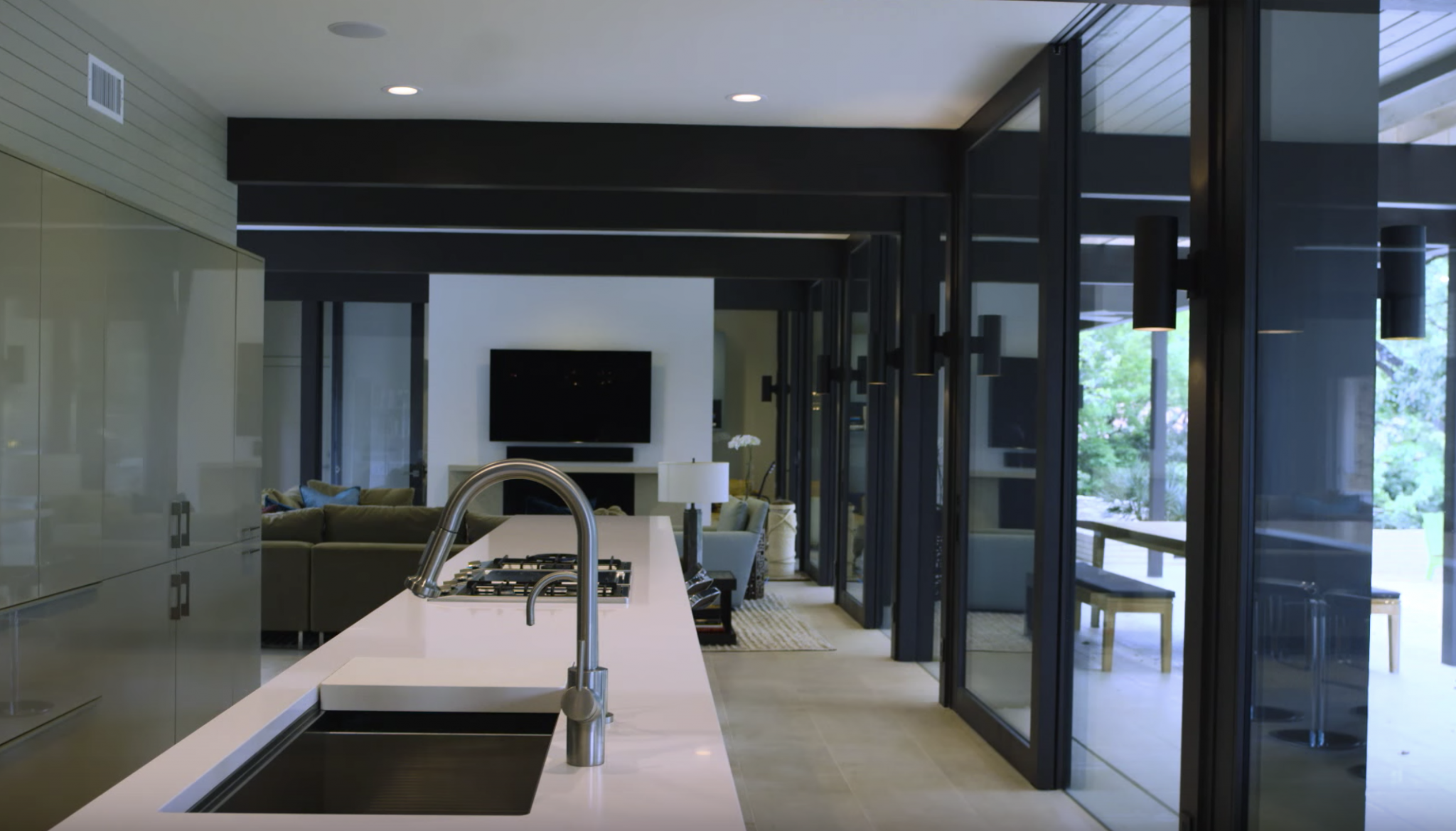 More Creative Ideas:
Cool Links:
Organic Architecture  ◆  Why The World Is Obsessed With Mid-Century Modern  ◆  What Is Mid Century Modern Architecture?
Outside Accessories
Make your backyard as appealing as the front yard curb appeal.  Modern lawn, deck and patio furniture. Stylish mailboxes and house numbers.  Mission and Mid Mod outdoor lighting. Create a stylish porch. Tiki style will also go a long way in announcing Mid Century Modern style to your backyard.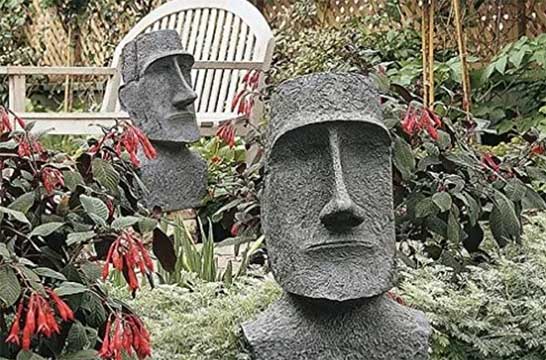 More Creative Ideas:
Products:   Mid Century Outdoor Living  ◆  Industrial Outdoor Living  ◆  Modern Contemporary Outdoor Living  ◆  Mission Outdoor Living
Cool Links:
Rise and Fall Of The Tiki Bar  ◆  Tiki & Lounge Products  ◆  Organic Architecture as a Design Tool