Curb Appeal Ideas
Exterior paint ideas, timber edging, wood tiles.  Asymmetrical rooflines with V-shaped & low pitch architectural elements.  Entryway enhanced with a bright colored door and breeze blocks.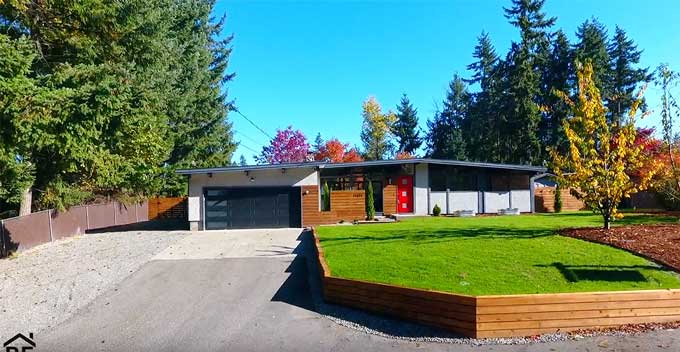 More Creative Ideas:
Cool Links:
Curb Appeal Painting Ideas ◆  Mad for Mid Century Modern Remodel Paints
Mid Mod Paint Palettes  ◆  Asymmetrical Rooflines & Mid Century Home Styles  ◆  Breeze Blocks 
Bring The Outdoors In
Extensive walls of glass, that coordinate within living spaces with the outside and nature.  Loads of organic materials and unique entryways from outside. Bi-level open living spaces.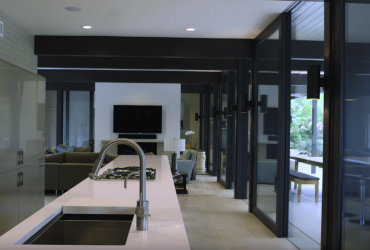 More Creative Ideas:
Cool Links:
Organic Architecture  ◆  Why The World Is Obsessed With Mid-Century Modern  ◆  What Is Mid Century Modern Architecture?
Outside Accessories
Modern lawn, deck and patio furniture. Stylish mailboxes and house numbers.  Mission and Mid Mod outside lighting. Create a stylish porch.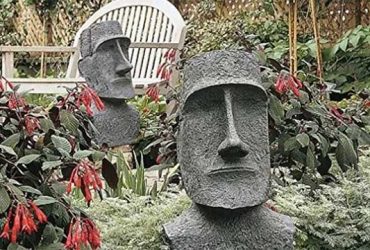 More Creative Ideas:
Products:   Mid Century Outdoor Living  ◆  Industrial Outdoor Living  ◆  Modern Contemporary Outdoor Living  ◆  Mission Outdoor Living
Articles:  Outdoor Living  ◆  Outdoor Lighting
Cool Links:
Rise and Fall Of The Tiki Bar  ◆  Tiki & Lounge Products  ◆  Organic Architecture as a Design Tool