Curb Appeal
Modernization – the way toward adjusting something to modern day needs or customs.  Architects & designers would play a huge role in the cultural change of the middle 20th Century.  Newly discovered materials for plastic shaped furniture and metal, glass and resin, cement and fiberglass, compressed wood and timber, vinyl and metal(s) were incorporated in furniture and home building.  They remain as popular today as they were in the 1950s.
Residential architecture was driven by "The Case Study Houses" experiment plus the boon and creation of suburbia. Low slung roof lines and ranch-style homes were all the rage, The Mid Century Modern Home had arrived.  With the invention of new materials came new interior / exterior paints and colors to compliment them.   There is a deliberate "color-palette" for the middle century by artists and designers and it will adjust to modern day needs, as well.
There are many mid-century modern furniture reproductions manufactured today. The designs are timeless. This includes creative outdoor living furniture and "mission style" outdoor lighting to create a stylish porch.  Give your curb appeal classic design with whimsy mid-century modern styles.
CLICK THRU EACH SECTION for MORE DISCUSSION AND PRODUCTS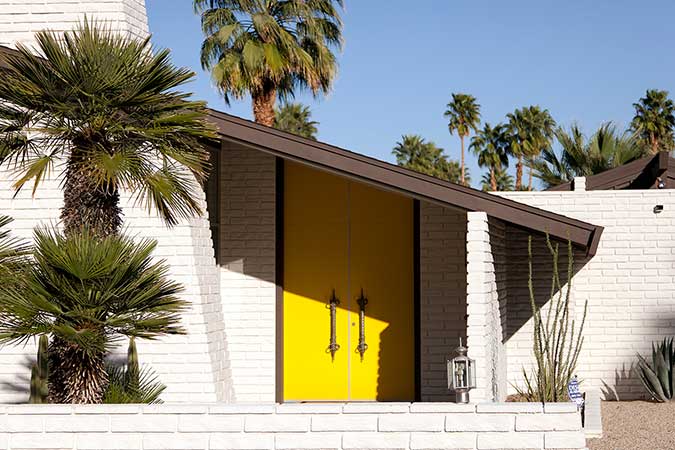 Sponsored by American magazine Arts and Architecture, "The Case Study Houses" were experiments in residential architecture to develop cost-effective and efficient model homes for the USA domestic real estate boom brought on by the ending of World War II and also the return of millions of U.S. soldiers.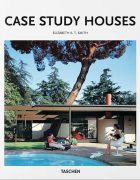 Major architects of the day were commissioned for the task consisting of Richard Neutra, Raphael Soriano, Craig Ellwood, Charles & Ray Eames, Pierre Koenig, Eero Saarinen, A. Quincy Jones, Edward Killingsworth, and also Ralph Rapson.
The experiment's exemplary results gave new meaning to  "the modern home".  Its mass influence on modern life was felt in the United States and worldwide from 1945 – 1966.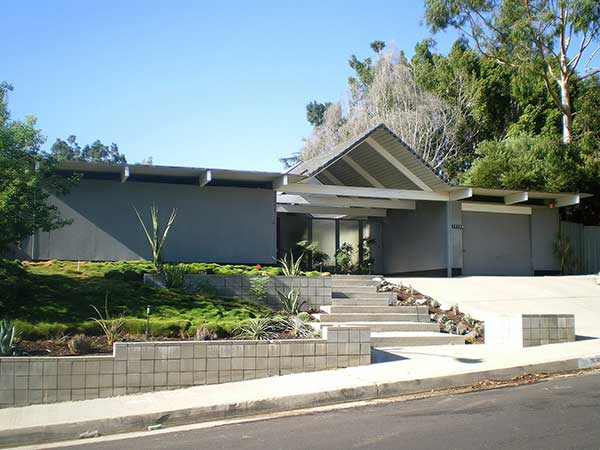 How Do You Spot A Mid Century Modern Home?
• Atomic Ranch homes built 1950-1970
• Simple, practical structure with loads of organic materials
• Asymmetrical or shallow pitch rooflines and V-shaped, sharp-cornered architectural elements
• Bi-level or potentially open living spaces
• Big windows that coordinate within living spaces with the outside and nature
• Fun and unconventional components like offset brickwork and breeze blocks
• Accentuated with a bright pop of color on your front door
A marvelous Mid Mod modern day home doesn't need all these characteristics. A couple of the mid-century components highlighted with the correct paint hues, décor, and finishing can transform a basic 1963 ranch into a cutting-edge artful culmination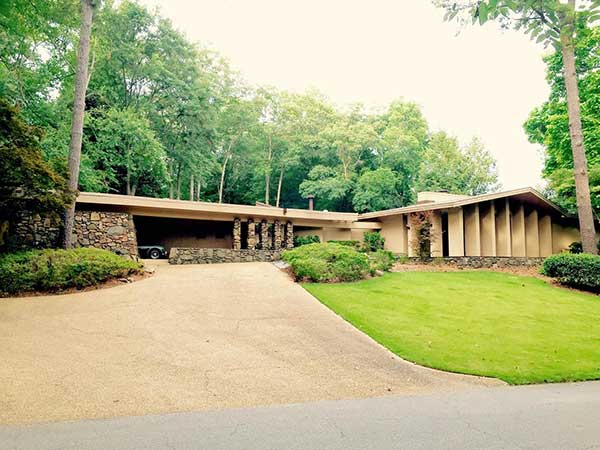 Key Elements for A Mid Century Modern Remodel
Horizontal planes. The geometric lines of the house are customary and thorough. Flat rooftops are normal, however atomic ranch houses had gable rooftops.
Vast windows. Sliding-glass entryways and other far-reaching sheets of glass enable light to go into rooms from different edges.
Changes in rise . With shallow steps advancing up and down between spaces it creates a split-level feel between rooms.  A midcentury ranch might have unfinished walls, or cabinets of different heights to create contrasting depths in the space.
Joining with nature. Rooms have numerous outdoor perspectives, or unique entryways from outside, empowering a thriving & healthy lifestyle.
---
Welcome To Mid Mod Scout.com
Your Atlanta, GA Source for Everything Mid Century Modern
Interior & Exterior Design Advice, News & Trends on MCM Furnishings, Home Décor, Art and Style
As you are exploring around our site you'll find informative articles on specific classic mid-century modern designers and influencers such Ray & Charles Eames, Gin D. Wong, and posts like How To Spot Mid Mod Design and other fun FAQs on our Mid Century Modern 101 guide.
Here at MidModScout.com, we love mid-century modern art and design as much as you do and are always trying to improve our guides or listings. If you have suggestions or notice listings that should be changed let us know.
You can also help us "spread the word" by mentioning our site to your art friends and to any galleries that you visit. Feel free to mention us and post links to Midmodscout.com on your Social Media.
Mid Mod Scout.com has been in operation since 2016 and serving the Atlanta Metro area as well as the surrounding communities of Decatur, Marietta, Roswell and Savannah, Georgia.