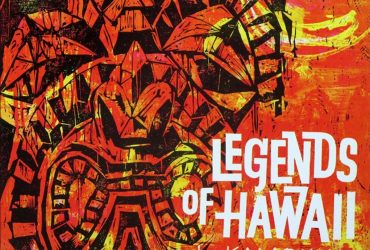 Mid Century Modern Living Room, your home office and outdoor patio ideas are great places to utilize a Polynesian style.
We've gotten quite a lot of attention with our last blog on Exotica Music & Tiki Home Décor.  So, this time we'll give you  some more background and some great places to start creating a new atmosphere.
Tropical America
In the 1950's Americans became infatuated with tropical paradise of the South Pacific islands and Hawaii in particular.
Most citizens never wanted for much during this era. But, the culture was so conservative, mundane & competitive, it was sometimes called "The Rat Race"
Our Mid Century Modern Living Room Ideas
People wanted to escape their drab existence.  So, instead of travel we brought the islands home. Exterior and interior decoration created a Polynesian ambience.
Mid Century America arranged outdoor patio ideas which included Hawaiian Luau parties.  This started, kind of a "tiki" craze.
Exoctica Mood Music and Tropical Home Décor make for a very calming and relaxing atmosphere.  Create new original ideas for your Mid Century Modern Living Room or home office décor.  It could enable a more productive environment, especially on a rainy day!
Click images below for some of the best Island products we offer.  You will have fun scanning thru these, even if it isn't your style.
MORE!
Please feel free to explore new ways to experience the South Pacific atmosphere.
Exotica Music & Tiki Home Décor
About MidModScout.com
MidModScout.com is an online resource for all mid-century modern enthusiasts. We feature helpful posts on MCM Home Décor, Interior Design, Wall Art, Textiles, Furniture, Vintage Artifacts, Graphic Arts, Modernism and more.
Collectors, Homeowners, and other lovers of MCM style art and furnishings will find our comprehensive online Resource Guides to be very useful.  So if you're looking for Home Service Pros, Appraisers, Advisors & Consultants, Auctions or other local mid-century modern experts in the Atlanta Metro area, we're a good source.  see  Resources
Who is the Mid Mod Scout?
Billy B. is an expert consultant in design and color in the Mid Century Modern style. He has degrees in Web Design from Emory University and in Advertising Design from Central Piedmont College. Since 2009, he has run his own successful freelance web design business in Atlanta, Georgia.