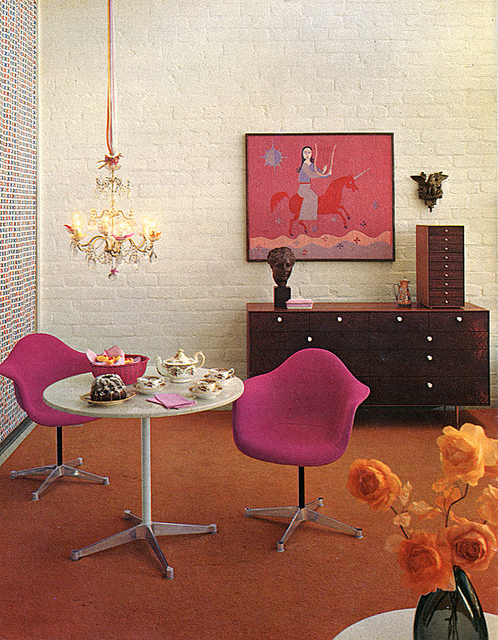 Furnishings for Mid Century Modern Home?
According to a real neat article over at HGTV, "Midcentury furniture pieces are characterized by their clean, simple lines. Wood pieces, often made of teak, are simply finished to showcase their natural beauty."
Now if you are browsing your local furniture store or checking out websites like our own Mid Mod Scout Shop, you be on the look out for easy to spot mid-century styles like:
Boomerang shaped coffee tables
Scoop or contoured chairs,
Starburst clocks,
Parchment lamps,
Heywood Wakefield Atomic Blonde replica furniture
Of course you should always check out any finishing in turquoise, aqua and tangerine colors since these are mid century modern indicators.
Tables, chairs, bedroom suites in dark mahogany, walnut & rosewood tones were also extremely popular in the mid-century furniture catalog. 
A lot of modern and contemporary furniture being manufactured today blends seamlessly with many mid-century modern decor items.