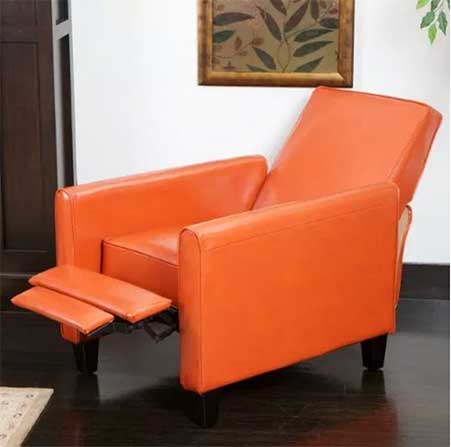 Where can I get a mid-century modern recliner?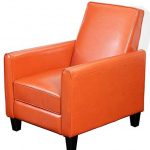 Amazon, Houzz, Wayfair, Joybird, Modway, Dot & Bo,  and West Elm.
Above are some very good resources for reproduction Mid Century Modern products.  They are not replicas from authentic MFRs, yet at a medium price point with many highly regarded customer reviews.
The mindset here is "best for least". The lines between Mid Century Modern and modern contemporary have blended with many common denominators.  Notice the low slung style, clean lines and burnt orange color of this contemporary Davis Leather Recliner.
All the earmarks of MCM design. Actually, this could be considered original neo-Mid Century Modern style.
When doing research and decorating your home, you will find many MFRs follow this protocol creating their own MCM style with an homage to mid century design.