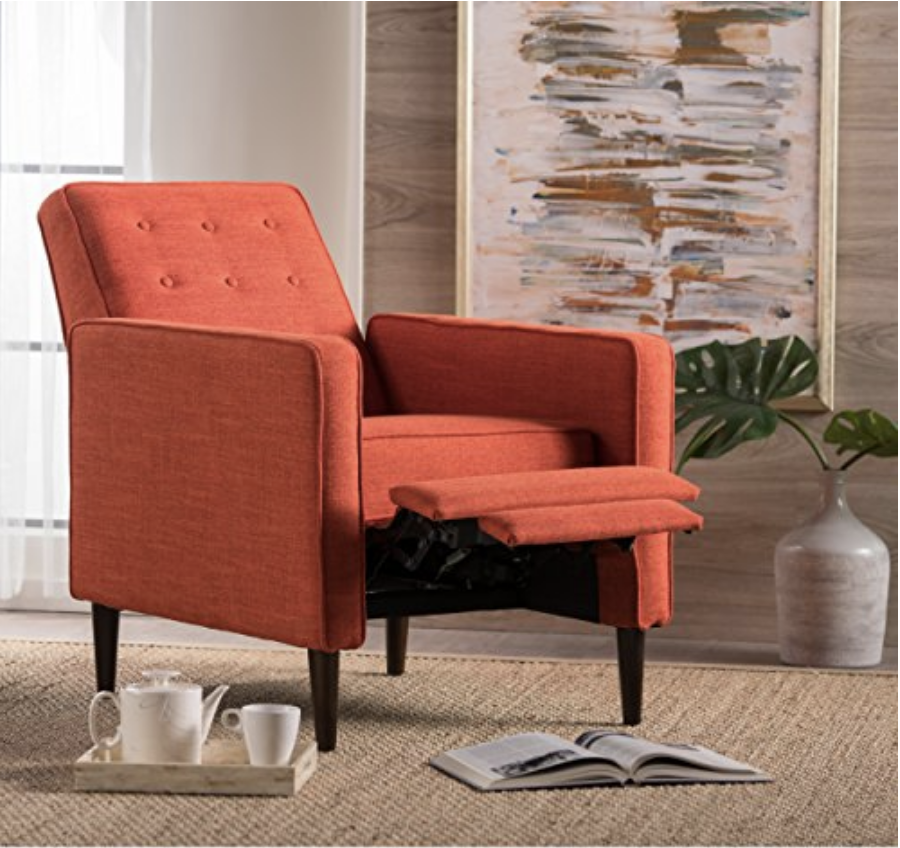 What does a mid-century modern recliner look like?
The most famous Mid Century Modern recliner is The Eames Lounge Chair and Ottoman.  This product never went out of production at Herman Miller Furniture since Eames designed it in the 1950s! Amazing.
You can get a newly reproduced model today for around $4,500.  If that crumbles your budget a bit, you have many choices in this Mid Century Modern revival age.
You will be amazed at some of the beautiful Mid Century Modern Recliner images and great purchase options in the following bullet list:
Joybird (purchases)
CadoModern Furniture  (images/purchase)
If you follow these links you'll be exposed to plenty of images alerting you to mid-century style in recliners. Some are more contemporary and some are better examples of original 50's – 60's mid century design.   But all with a minimalistic look, clean classic lines, low slung and pops of color.  Possibly teakwood or rosewood frames.
About MidModScout.com
MidModScout.com is an online resource for all mid-century modern enthusiasts. We feature helpful posts on MCM Home Décor, Interior Design, Wall Art, Textiles, Furniture, Vintage Artifacts, Graphic Arts, Modernism and more.
Collectors, Homeowners, and other lovers of MCM style art and furnishings will find our comprehensive online Resource Guides to be very useful.  So if you're looking for Home Service Pros, Appraisers, Advisors & Consultants, Auctions or other local mid-century modern experts in the Atlanta Metro area, we're a good source.  see  Resources
Who is the Mid Mod Scout?
Billy B. is an expert consultant in design and color in the Mid Century Modern style. He has degrees in Web Design from Emory University and in Advertising Design from Central Piedmont College. Since 2009, he has run his own successful freelance web design business in Atlanta, Georgia.