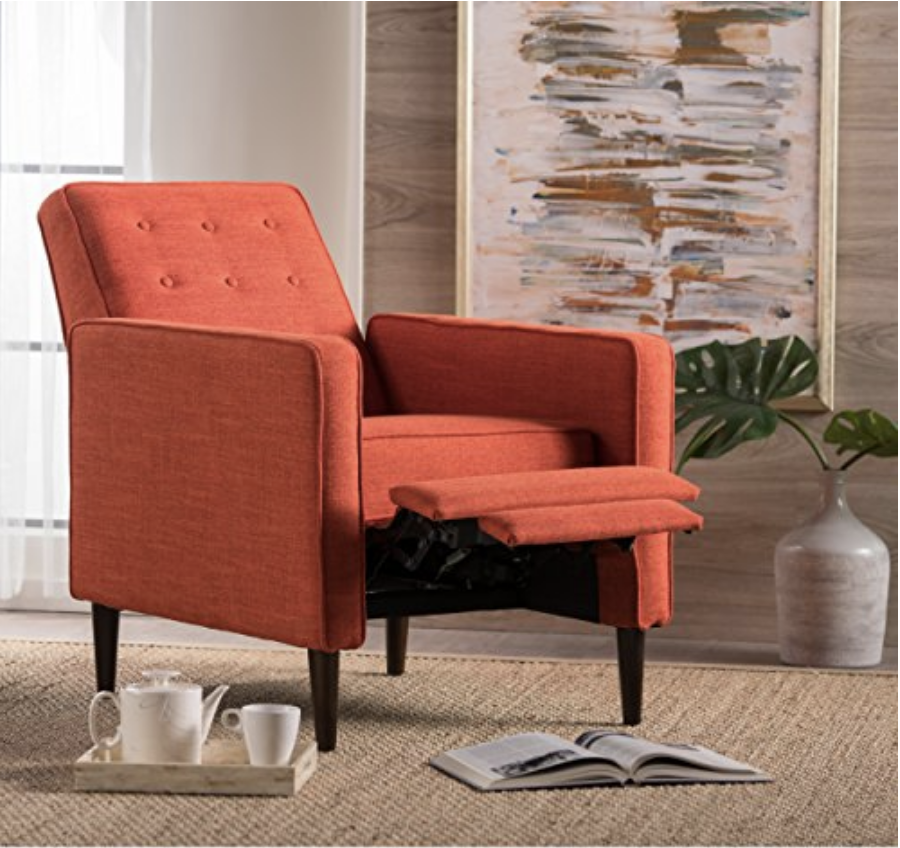 What does a mid-century modern recliner look like?
The most famous Mid Century Modern recliner is The Eames Lounge Chair and Ottoman.  This product never went out of production at Herman Miller Furniture since Eames designed it in the 1950s! Amazing.
You can get a newly reproduced model today for around $4,500.  If that crumbles your budget a bit, you have many choices in this Mid Century Modern revival age.
You will be amazed at some of the beautiful Mid Century Modern Recliner images and great purchase options in the following bullet list:
If you follow these links you'll be exposed to plenty of images alerting you to mid-century style in recliners. Some are more contemporary and some are better examples of original 50's – 60's mid century design.   But all with a minimalistic look, clean classic lines, low slung and pops of color.  Possibly teakwood or rosewood frames.