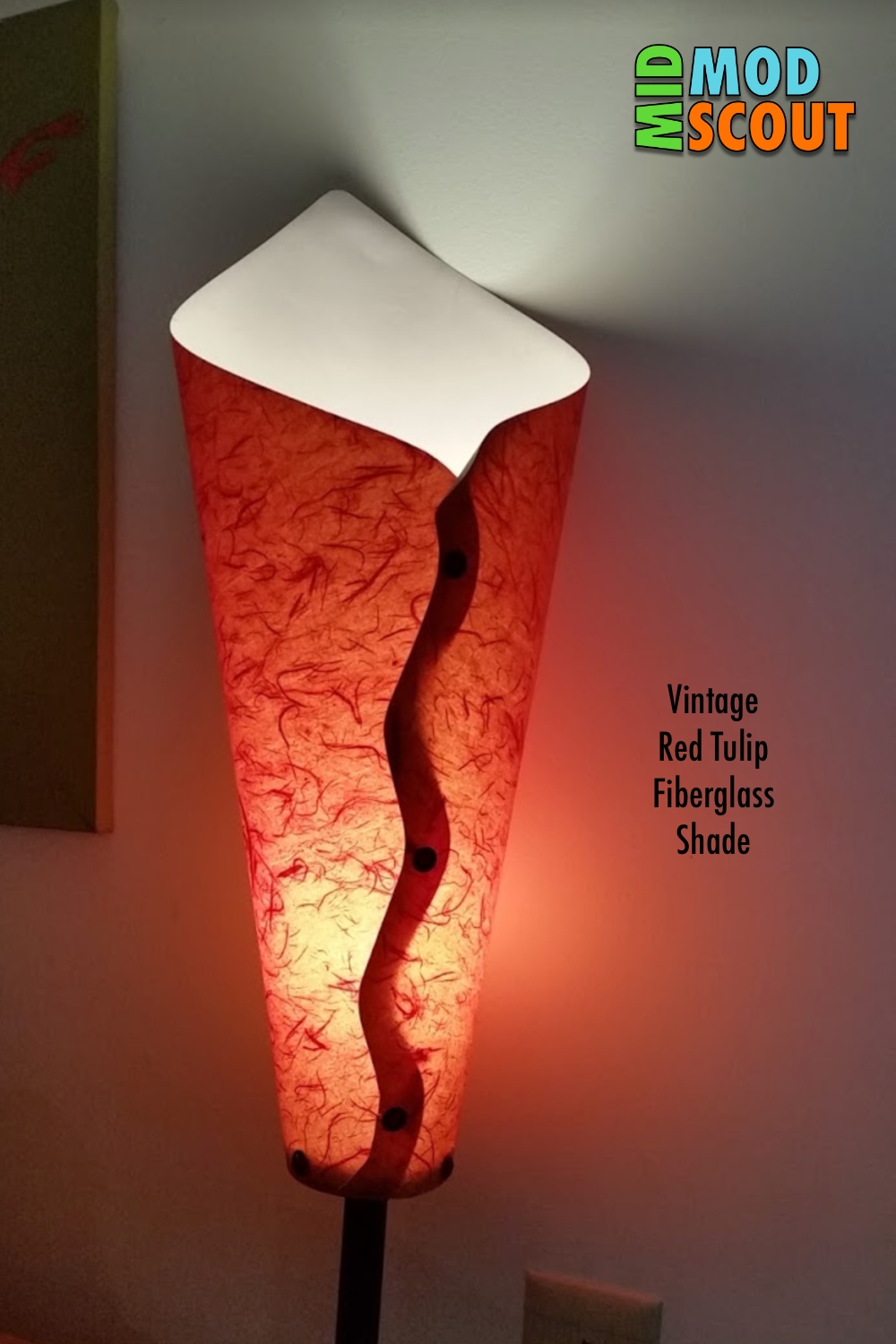 Where can I get a mid century modern lamp?
 How much do you want to spend on a mid century modern lamp? Hate to answer a question with a question, but TODAY there are many choices.  So, I will separate this out into three simple price categories:
TODAY'S REPRODUCTIONS
Newly manufactured mid century modern lamps moderately priced.   These repop's are not authentic yet most are highly detailed quality products.
Some current MFR's use their own blueprints and make original lamp designs with a mid century look & feel.  Look for customer satisfaction and reviews.
Click images below for some of the best retro lamps we offer.  You will have fun scanning thru these, even if it isn't quite your style.
VINTAGE REPLICAS
Authentic lamps usually produced by original MFR. (ex. Herman Miller, Knoll Furniture, etc.) or authorized MFR's by designers (Vitra Design Museum / George Nelson Re-editions  ) .
Rule of thumb, pricing is usually much higher than repo's.  But, there is a margin to pick up real bargains or products on sale.  Places to go for LAMPS:  Herman Miller – Hive – Vitra Design Museum
ORIGINAL MID CENTURY MODERN
If money is no object and you want original mid century modern lamps, they are a available.  Immediately you'll find that objects you're viewing are possible museum worthy pieces.   However, due to auction houses and online bidding – it's not impossible to capture those rare and unique mid century lamps you desire.  Places to go for LAMPS :   1stdibs – Chairish – Furnish Me Vintage.
I do believe I have an addiction to mid-century lamps!  The imagery and designs are futuristic and just undeniable to me.
Architects merged their talents, during this period, to produce much of the space-aged furniture, lamps and clocks you see.
Influence could be due to architectures transformation to modernism from old traditional styles in this era.
About MidModScout.com
MidModScout.com is an online resource for all mid-century modern enthusiasts. We feature helpful posts on MCM Home Décor, Interior Design, Wall Art, Textiles, Furniture, Vintage Artifacts, Graphic Arts, Modernism and more.
Collectors, Homeowners, and other lovers of MCM style art and furnishings will find our comprehensive online Resource Guides to be very useful.  So if you're looking for Home Service Pros, Appraisers, Advisors & Consultants, Auctions or other local mid-century modern experts in the Atlanta Metro area, we're a good source.  see  Resources
Who is the Mid Mod Scout?
Billy B. is an expert consultant in design and color in the Mid Century Modern style. He has degrees in Web Design from Emory University and in Advertising Design from Central Piedmont College. Since 2009, he has run his own successful freelance web design business in Atlanta, Georgia.