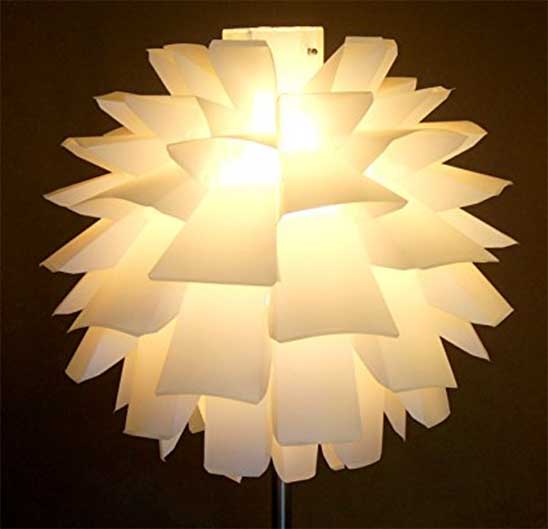 Shapes of The Wild & Wonderful Mid Century Lamps
General characteristics of many MCM lamps:
They may be a two tiered (or) tulip shaped fiberglass parchment
Flying saucer / satellite (Sputnik) shapes
Industrial styling
Starbursts
Jacks shapes (ball & jacks game)
Boomerang & Kidney shapes.
Many times they are adorned in extremely vibrant, bold and contrasting color combinations with wood or metal bases.  Exciting, right?
About MidModScout.com
MidModScout.com is an online resource for all mid-century modern enthusiasts. We feature helpful posts on MCM Home Décor, Interior Design, Wall Art, Textiles, Furniture, Vintage Artifacts, Graphic Arts, Modernism and more.
Collectors, Homeowners, and other lovers of MCM style art and furnishings will find our comprehensive online Resource Guides to be very useful.  So if you're looking for Home Service Pros, Appraisers, Advisors & Consultants, Auctions or other local mid-century modern experts in the Atlanta Metro area, we're a good source.  see  Resources
Who is the Mid Mod Scout?
Billy B. is an expert consultant in design and color in the Mid Century Modern style. He has degrees in Web Design from Emory University and in Advertising Design from Central Piedmont College. Since 2009, he has run his own successful freelance web design business in Atlanta, Georgia.