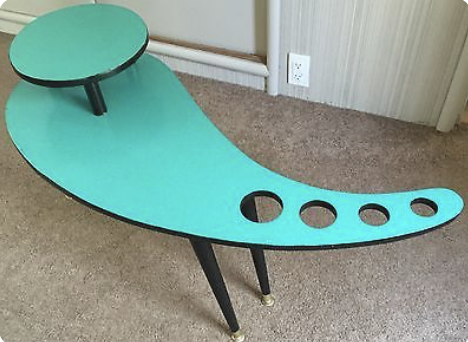 A Mid Century Modern Coffee Table looks like a mix of organic and geometric shapes
Some of the most obvious signs will be a "low slung" look and clean crisp horizontal lines.
Like most mid century modern / modernist designs the battle cry was to "Make It NEW!" and break tradition.  Throw away the decorative and ornate look.
And make it modern with organic shapes & materials and geometric forms.
Coffee tables will follow this trend as well as all mid century furniture.