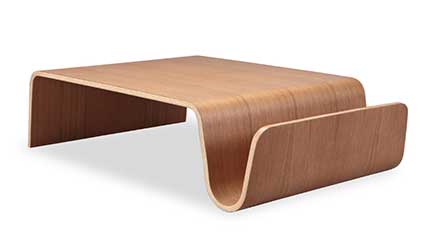 Where can I buy a mid century modern coffee table?
The real question is, "How much do you want to spend on a mid century coffee table?"
Hate to answer a question with a question, but TODAY there are many choices.  So, I will separate this out into three simple price categories:
Mid Century Modern Reproductions
Newly manufactured mid-century modern coffee table moderately priced.   These repop's (reproductions) are not authentic yet most are highly detailed quality products.
Some current manufacturers use their own blueprints and make original coffee table designs with a mid century look & feel.  Look for customer satisfaction and reviews.  Places to go for COFFEE TABLES: Kardiel – Modern In Design – Amazon
Mid Century Modern Replica
Authentic coffee tables usually produced by original MFR (manufacturers). (ex. Herman Miller, Knoll Furniture, etc.) or authorized MFR's by designers (Vitra Design Museum / George Nelson Re-editions ) .
Rule of thumb, pricing is usually much higher than repo's.  But, there is a margin to pick up real bargains or products on sale.  Places to go for COFFEE TABLES:  Herman Miller – Hive – France & Sons
Vintage Mid Century Modern 
If money is no object and you want original mid century modern coffee tables, they are a available.  Immediately you'll find that objects you're viewing are possible museum worthy pieces.
However, due to auction houses and online bidding – its not impossible to capture those rare and unique mid century coffee tables you desire.  Places to go for COFFEE TABLES :   1stdibs – Archive 20th Century – Chairish – Furnish Me Vintage.