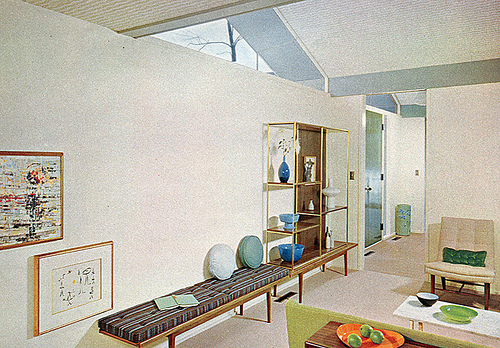 How should a novice approach interior design in a newly purchased, mid-century modern home?
Well, if you have the time, its worth your while to find out what style of home you have.
Who was the builder for that neighborhood?  Your neighbors have the same vintage style homes.
Get to know them and see how they decorate and / or if they used professional help. Where do they shop for furnishings and who's responsible for the "Look" you especially like. 
Don't rush it, expose yourself to mid-century experts, learn from browsing online . You'll start to get it – if not,  what professionals do your neighbors use and speak with them.
Check out this style guide over at the Decoist blog.