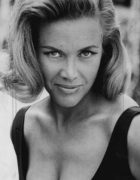 We are sad to report that Honor Blackman star of stage and screen has died of natural causes unrelated to coronavirus on SUN April 5, 2020.  She was 94.
Although having more than 100 screen credits, Blackman's most iconic roles will be Bond's Pussy Galore (Goldfinger 1964) and Cathy Gale of TV's (The Avengers).
Her character as Cathy Gale in The Avengers (1962-1964) was certainly a role model for brilliant, stylish and assertive women who followed her throughout the show and other places in cinema and TV.
Not to mention, a sexy and intelligent object of desire for men.   Starring opposite Patick Macnee as John Steed, she played a confidant, whip-smart anthropologist who was a judo expert clad in tight leather suits & boots. Wow!
 When Honor Blackman was considered for the role of Cathy Gale, producer Leonard White said you'll have to get tough for this part.  (quote): "If you do this, you'd have to do judo," he said. "Do you know anything about it?" "No, nothing," she told him. "You'd have to teach me."
So began Honor's judo training at Joe and Doug Robinson's gym in London's West End.  They were stuntmen by trade, but were brought up in a world champion wrestling family.  Also, hand to hand combat training with Rene Burdet, once a principal of the the French Resistance in Marseilles.
Press releases in 1963 would prove that Blackman's hard-woman credentials were the real deal!  This became so popular, she would write "Honor Blackman's – Book of Self-defense" in response to fan letters wanting to learn it. (see right)
When you watch The Avengers (TV show) you will see Honor Blackman's in action. There are no stunt doubles, this glamorous blonde bombshell tosses stocky villains around like rag-dolls!  The dichotomy of bad and beautiful is unexpected and exciting as hell!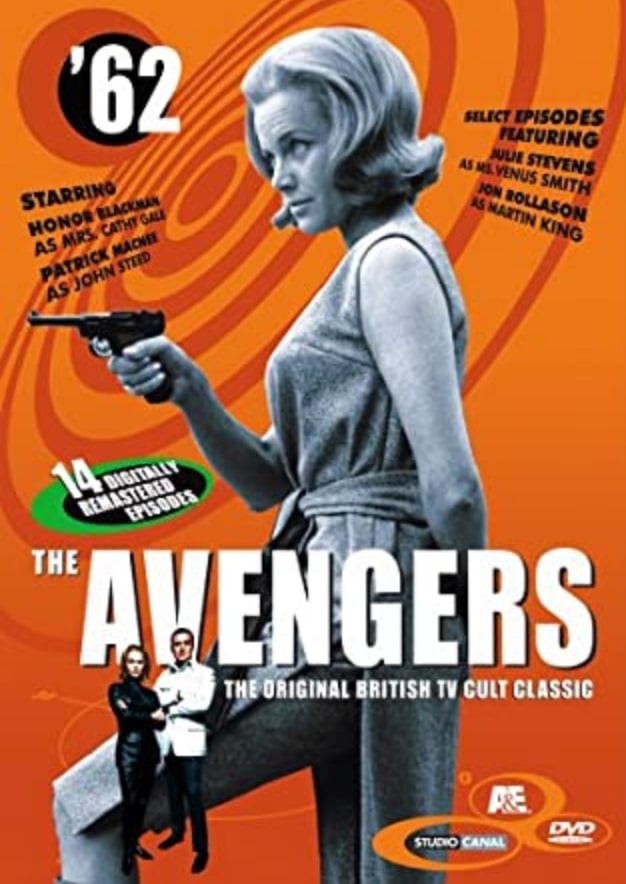 Honor will next be tapped to play Pussy Galore in James Bond's third installment "Goldfinger".  She was sought after due to her tough-as-nails role as Cathy Gale in The Avengers.  This, of course, will be a role that makes her a world-wide star in one of the most unforgettable 007 films.  But, Honor Blackman would always defend her character as not being the typical Bond girl.
The term "Bond girl" didn't apply to her.  Pussy Galore was a career woman – a pilot who had her own air force, which was very impressive. She was never a bimbo." – Honor Blackman
She had to leave The Avengers (TV Show) in '64 to shoot Goldfinger with co-star Sean Connery. Ive read she had some regrets because color TV was on the rise and so were salaries for television actors.
Honor was an elegant witty star who never took herself too seriously.   Handling the rise to stardom with her usual sense of humor and perspective.
Aging gracefully, she still kept her beauty and glamour in tact and was still performing in 2015. She would have been 89 years young. What a trouper!  Thats one full and active life.  These quotes below give you a glimpse inside a woman of intelligence, beauty, humor, conviction and esteemed in her craft.
R.I.P.  Ms. Blackman the world has lost another true shining star and class act.
Blackman, a keen Liberal Democrat, was never afraid to express her political views. In 2002, she refused a CBE because she was a supporter of Republic, the campaign to replace the monarchy. – The Guardian
Blackman's family called her an "adored mother and grandmother" who possessed "an extraordinary combination of beauty, brains and physical prowess".
Former leader Tim Farron added: "You could guarantee bums on seats at any Lib Dem event Honor was at. She was charismatic, principled and kind. A very sad day, sending love to her family."
MORE: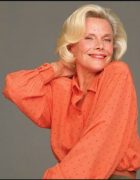 The Avengers : Cathy Gale Tribute (Video & Song "She's So High" -Tal Bachman)
Honor Blackman – Self Defence Guru
A Life In Pictures – The Guardian (photo gallery)
About MidModScout.com
MidModScout.com is an online resource for all mid-century modern enthusiasts. We feature helpful posts on MCM Home Décor, Interior Design, Wall Art, Textiles, Furniture, Vintage Artifacts, Graphic Arts, Modernism and more.
Collectors, Homeowners, and other lovers of MCM style art and furnishings will find our comprehensive online Resource Guides to be very useful.  So if you're looking for Home Service Pros, Appraisers, Advisors & Consultants, Auctions or other local mid-century modern experts in the Atlanta Metro area, we're a good source.  see  Resources
Who is the Mid Mod Scout?
Billy B. is an expert consultant in design and color in the Mid Century Modern style. He has degrees in Web Design from Emory University and in Advertising Design from Central Piedmont College. Since 2009, he has run his own successful freelance web design business in Atlanta, Georgia.