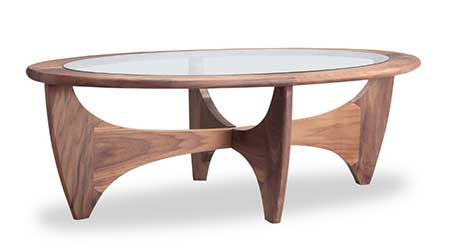 I am looking to buy a mid-century modern coffee table… Where can I get one?
There are 3 tiers and budgets in shopping for a mid-century dining room table.
Buy a replica or repop (reproduction) from an online shop
Hunt for original pieces at antique fairs , garage or estate sales, flea markets, etc.

 

Buy original collectors pieces in A+ shape from a quality dealer.

 
I've listed these options from lowest to highest cost. Replicas and reproductions come in a variety of costs (depending on the manufacturer) but are often very affordable plus being new and made to spec. 
If you choose to hunt for deals you may need to refurbish the table (or have someone do it). 
Most expensive  will be (of course) original furniture in pristine shape from the middle of the 20th Century. This is because they are considered antiques and are used as museum pieces sometimes.
About MidModScout.com
MidModScout.com is an online resource for all mid-century modern enthusiasts. We feature helpful posts on MCM Home Décor, Interior Design, Wall Art, Textiles, Furniture, Vintage Artifacts, Graphic Arts, Modernism and more.
Collectors, Homeowners, and other lovers of MCM style art and furnishings will find our comprehensive online Resource Guides to be very useful.  So if you're looking for Home Service Pros, Appraisers, Advisors & Consultants, Auctions or other local mid-century modern experts in the Atlanta Metro area, we're a good source.  see  Resources
Who is the Mid Mod Scout?
Billy B. is an expert consultant in design and color in the Mid Century Modern style. He has degrees in Web Design from Emory University and in Advertising Design from Central Piedmont College. Since 2009, he has run his own successful freelance web design business in Atlanta, Georgia.